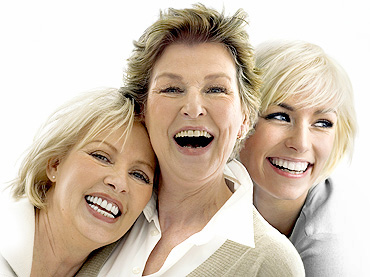 MESSAGE SERIES
for women
Getting Your Joy Back
This retreat series is basically "The Best of Sue Bohlin." Sue shares her story and God's "power tools" for reclaiming (or finding for the first time) the joy God intends for us to live in.
The Freedom Series
Jesus said, "If the Son sets you free, you will be free indeed." Four messages on what true freedom looks like: Freedom from Our Past (guilt and shame), Freedom in Our Present (lies and misbeliefs about ourselves and life), Freedom Through Forgiveness, and Freedom For the Future (various kinds of fears).
The Power of Being a Woman
We don't have to struggle for power when God has made power intrinsic to femininity, especially when we align ourselves and our values and lifestyles to His heart.
The Princess Series
Three messages for a weekend setting originally created for the theme "Daughters of the King—Bring On the Bling!"
The Prayer Series
Four messages covering the ACTS model of prayer: Adoration, Confession, Thanksgiving and Supplication.
---

INDIVIDUAL Talks (see descriptions here)
How to Handle the Things You Hate but Can't Change
Learning To Give Thanks as a Way of Life
Obstacles to the Wellspring of Joy
Seeing Ourselves from God's Perspective
Changing Our Negative Self-Talk
Forgiving: Being A Woman of Grace
A Gentle and Quiet Spirit
Seven Secret Passions of a Woman
The Value of Suffering
Let's Get Real! Transparency and Authenticity
The Proper Care and Feeding of Husbands
An Accurate View of God
Unpack Your Bags, This Guilt Trip Is Cancelled! (False Guilt)
What Are You Doing Pushing That Porsche? (Walking in the Spirit)
Standing at the Foot of Niagara Falls (Reveling in Grace)
Look in the Mirror, Your Royal Highness! (Your Identity in Christ)
Holiness
Good and Angry
Becoming an Encourager
Communication in Marriage
Your Work Matters To God
Oh No! What Do I Say to THIS?!! (Dallas Seminary Women's Conference)
The Mother Heart of God
Why and How to Forgive
Helping Teens Understand Homosexuality (Assoc. of Christian Schools Int'l)
Understanding Homosexuality (Christian High School Chapel Message)
Thinking Clearly About Sexual Confusion (Dallas Seminary Women's Conference)
---


Promised Resources for Conferences and Retreats