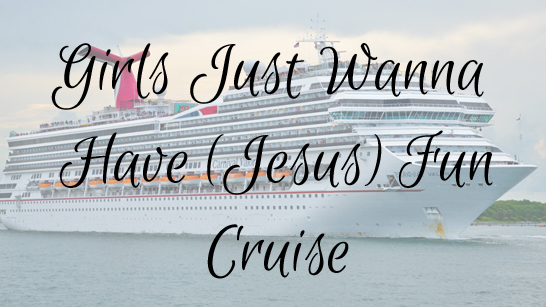 40 girls from 20-something through 70-something had such a great time in 2017, we're going to do it again!
July 19-23, 2018 (Thursday to Monday)
Women's Retreat at Sea | Carnival Valor | Sailing from Galveston
2 Sea Days | 1 Day in Cozumel, Mexico (9:00 to 6:00)
Lots of Free Time
No Passport Needed
3 Messages by Sue Bohlin on "The Power of Being a Woman"
We don't have to struggle for power when God has made power intrinsic to femininity, especially when we align ourselves and our values and lifestyles to His heart. I explore the feminine face of God as He releases His power in our lives:
The Power of Beauty: The world's superficial definition beauty is empty and fleeting, but biblical beauty, true beauty, is that of a beautiful heart, a gentle and quiet spirit that is precious to God.


The Power of the Holy Spirit: The same power that raised Christ from the dead is available to help us live our everyday lives.


The Power of Influence: Women have influence. Period. The question is, do we use it for good or for evil? We look at a number of influential women in the Bible and discuss the nature of influence itself.
For more information, email Sue at sue@probe.org or call/text 972-977-8301
You can also check updated cabin prices at Carnival.com